Are you looking for a software to reset your Canon IP 2270? Find out how! Read below and follow my instructions on how to reset the Canon IP 2770.
It is almost 2 weeks of researching in the internet for the reseter of my printer Canon IP 2770 Cartridge both black and colored. I stumbled on many sites claiming they have the software for reseting the Canon IP 2770 ink cartridge. But unfortunately none of them worked. So i keep exploring and after all i feel so frustrated to find a solution.
Due to my frustration i decided to refill my cartridges with inks (colored and black). So i got to drill holes on the exact location to successfully refill it.
After refill, i tried to make use of the remaining ink count from the cartridge until it warns me that the ink has run out. So i got a screen shot of it below.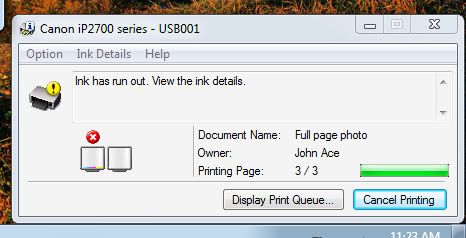 I was disappointed that it run out, and in my mind i have to buy another ink because there is no reseter for Canon IP 2770.
But wait i got another message here in the center of the screen.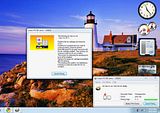 What do you think is that message?
IT WAS THE RESET OR DISABLING OPTION OF THE CANON IP2770 INK COUNTER.
DOWNLOAD IT HERE
FOR MORE INFO.